My Etsy shop has been slacking along with all the other aspects of my life lately. (No time for
anything
except work and dealing with the personal stuff at home.) But, I did get a chance to quickly post a couple new items last week. One being this striped strawberry print skirt.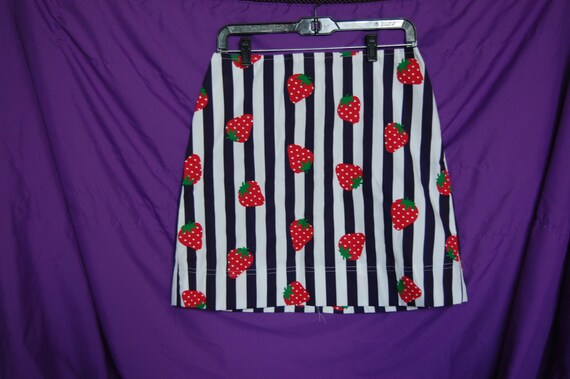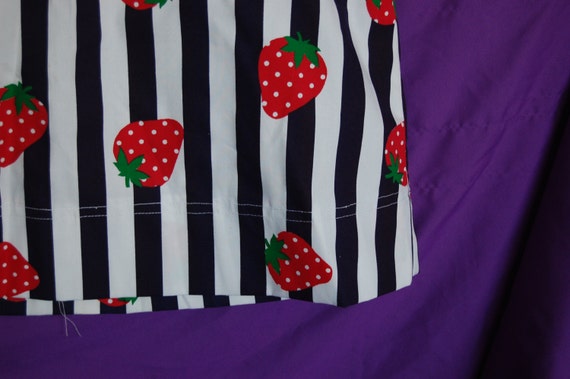 Isn't it adorable? If I weren't trying to purge my closet, I totally would have kept it. It reminds me of something that Cher Horowitz would have worn. To anyone interested, sorry! It sold almost immediately. But, I did post a couple of other cute things. One being an awesome
vintage floral print suitcase
.
p.s. - did you guys see that
Urban Decay
is having their friends and family sale? I
finally
bought their Naked Palette and am absolutely thrilled for it to arrive! My frugal side is only feeling the tiniest bit guilty. Even with the sale, the prices are far more than what I would usually spend on myself. When someone in my office asked if I wanted anything from the burrito place down the street I had to decline since I had just spent my weekly spending allowance on eyeshadow...